Gacha Life Dress Up 2
Ratings:
3
(average
3.7
from
5
)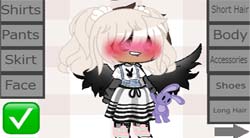 PLAY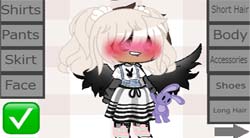 Gacha Life Dress Up 2 is a maker in which you will be able to create beautiful characters for the famous anime-themed game. This application is advanced, because there are a lot of clothes that you can put on the created character. These can be blouses, pants, skirts, hats and, of course, a lot of accessories. Each character will be able to add a pet to make it not so boring. You will also have the opportunity to choose the background, and there are a lot of them to choose from. Also try to change the skin color, as well as others look at the other settings that are in the game. If possible, add wings to the boy or girl. They are of different kinds, for this you will need to click on the left and right arrows.
How to play?
The game is definitely made for creative people, because this is where you can show your best skills in creating style. In the game there are many settings that you will need to try everything, because it will allow you to diversify your character. Eventually the character can be saved so you can have one. The whole style of clothing most often resembles anime, so you should realize that if you like this style, you will definitely like the game.