Mr Tomatos Unblocked
Ratings:
2
(average
4
from
5
)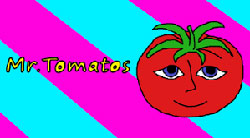 PLAY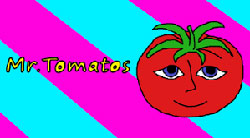 Many people have already heard about the interesting game Mr. Tomatos where you will need to feed the main character with delicious food. Very strange sounds the fact that tomato is able to eat. If you look at the appearance of the protagonist, it is easy to understand how he can eat, because he has a mouth. In addition to his mouth, he also has eyes, as well as the ability to talk. In fact this game is from the category of horror, but you will sometimes feel a little bit creepy. We are glad that Mr. Tomatos is unblocked, so you can play it right now without downloading it. Tasty food will make Tomato thank you, if you give him unpalatable food, he will start screaming at you and scare you.
How to play?
The game is pretty simple, especially if you judge by the simple graphics. It is very similar to those games that were previously made on a flash player. The screen will display special data that will definitely help you better navigate the gameplay. Tomato will respond to everything that happens with numerical scores. They can be from 1 to 10, depending on how successfully you will perform the task.