Amanda the Adventurer 3
Ratings:
1
(average
5
from
5
)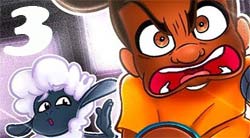 PLAY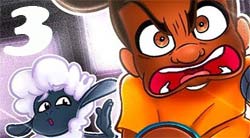 Amanda the Adventurer 3 - This is the third part of the famous in which you will have to plunge again into a horror story in which the girl Amanda will be in the plot of an old cartoon. The house in which you will inhabit was given to you by your aunt. She led a domestic life, that is, very little went outdoors. She had a lot of old dusty things in the attic. Amongst the completely useless items you managed to find 3 old VHS tapes. On them was recorded a cartoon that you watched a long time ago, or maybe never seen at all. That is, the plot you do not remember what it is. The protagonist was curious, so she turned it on to see what exactly the plot is. As it turned out the plot is a very interesting story about a sheep Wooly, and also about a girl Amanda. The longer you watch this cartoon, the more you think that the little naive sheep in danger.
How to play?
Playing is very simple in this horror game. You will need to take control of the main character to help her cope with all the difficulties. Help to solve all the problems that will arise in Amanda and the sheep Wooly. Be careful, because if you do not make the right decision in time, the main characters of the game will find themselves in complex unsolvable problems. The game can be played online, and this is very convenient.