Amanda The Adventurer 2023
Ratings:
1
(average
5
from
5
)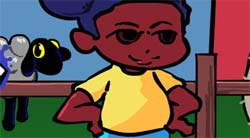 PLAY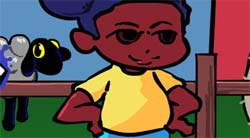 Amanda The Adventurer 2023 is an interesting new game that came out this year. For fans of horror games, this game will be very enjoyable. The story of this game starts with the main character climbing into the attic to see what is there. He had not been there in a very long time, so he wanted to look through there long forgotten things lying in the attic. Unexpectedly, he manages to find old VHS tapes there, which he had long since forgotten about. After a while he begins to remember that these tapes contain an old cartoon he watched as a child. He decides to rewatch it. Earlier, the plot of those cartoons seemed harmless and kind. Now, while watching it, he began to have doubts that the cartoon heroine Amanda was kind to his friend, a sheep named Wooly. There are a total of 3 episodes in the cartoon, so you need to carefully review them to understand the essence of the plot.
How to Play?
This game is made in a slightly different style, so you will be able to take part in the cartoon directly. That is you will need to change the plot in order to save the poor sheep Wooly in the end. Amanda seemed kind at first sight, but when you get to know her a little better, it became clear that her intentions towards her friends are bad. As you watch the cartoon, be sure to pay attention to all the little details so that you can better understand what's going on.