Amanda the Adventurer 2
Ratings:
5
(average
4.2
from
5
)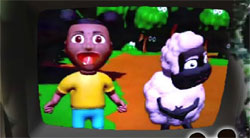 PLAY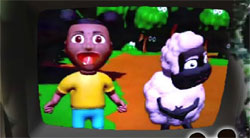 Amanda the Adventurer 2 is a mysterious story that will greatly interest people who love the horror game genre. In every horror, there is always an antagonist that everyone is afraid of and tries to get away from. This game is no exception, and later you will be able to see it by yourself. You play as a man, who once climbed into the attic of his house to see what is happening there. He had not been there in a very long time, so with great interest began to look through all that is there and carefully going through. The main character found very old VHS tapes, on which a cartoon was recorded. The owner of the house quickly remembered how he watched a cartoon as a child, and he thought it was very cute and interesting. Your task in this game is to revisit this cartoon again and try to understand the plot all over again. You found a total of 3 tapes, so revisit all three episodes.
How to play?
The plot of the game is very simple, because we just need to observe the plot in the cartoon. In the main roles of this cartoon will be a girl named Amanda. She has a girlfriend, whose name is Wooly. She is a little sheep. In each successive episode you see more and more injustice towards Wooly by Amanda. You will need to take action to change the plot, because you have become very sorry for the sheep. Do everything to get out of this cartoon, because otherwise everything will end badly for the main characters of the cartoon.