5 Nights With Ban Ban
Ratings:
1
(average
5
from
5
)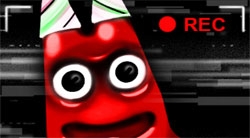 PLAY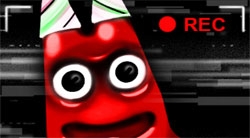 5 Nights With Ban Ban is a new FNAF-themed game starring Freddy Bear and BanBan Ban. You will play as a security guard in a kindergarten. If you have previously played as a security guard in a pizzeria, here the plot is different from the original game. You will need to last 5 nights in this mod in a very difficult environment. It is important that you don't get caught by a horrible monster named BanBan. This antagonist has red coloring and big tall ears. Outwardly he looks very intimidating, so no one would want to run into him in the hallway. The kindergarten you are in has many rooms. For these rooms you can watch with the help of surveillance cameras that are placed everywhere. The sooner you trace the movement of the terrible monster, the higher the chance of your salvation.
How to play?
Just press the start button and then you appear in the kindergarten. In each room you will see how toys are arranged, colorful chairs to sit on. On the walls hang children's paintings of animals and nature. According to the story, when parents came here to pick up their children, for some mysterious reason all the people disappeared from here. No one knows anything about them to this day. Your task is to figure out what this monster named BanBan is and how he is connected to the disappearance of all the people here.