Garten of banban Chapter 3
Ratings:
5
(average
4.2
from
5
)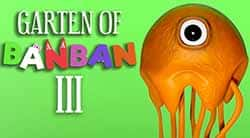 PLAY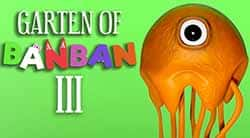 Garten of Banban Chapter 3 - This is the continuation of the famous horror game in which the main action will take place in a kindergarten. Undoubtedly you have already played the first and second part of this game. Most likely you really liked the gameplay of this horror game, because the atmosphere of the kindergarten in which there will be various incidents that will interest you. The story begins with the fact that parents came for their children in kindergarten. They immediately realized that the children are not there, they disappeared somewhere. The same thing happened to the parents - they disappeared as soon as they came to pick up their children from the kindergarten. Inside the building where the main action will take place is a very beautiful atmosphere. The fact that inside the colorful chairs on which apparently children played with teachers. Now you can definitely say that the building is empty, so you will have to search for the reasons for what really happened.
How to play?
Playing is very simple, the main thing is your desire. Keep in mind that if you have a weak psyche, it is better not to play, because the game will be really scary. During the game you will often meet screamers that are placed on your way. As soon as you meet all the antagonists, you will immediately realize where all the people who were here have disappeared. Not all missions are open at once, so you will have to try hard in order to meet all the screamers that were created by the developers of this horror game.
Controls:
Mouse - action
Arrows - walk