Poppy Playtime Chapter 1
Ratings:
3
(average
4.7
from
5
)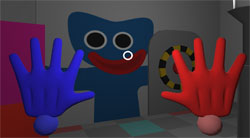 PLAY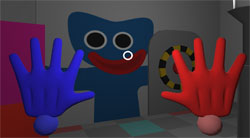 Poppy Playtime Chapter 1 is a very famous horror game that has become popular in recent times. The essence of this game is to explore an abandoned toy factory. It is extremely important for you to understand why all the workers left this factory and no longer work there. As the game progresses, you will need to solve various puzzles, because without this you will not understand why the events developed the way they did. You will play as a former employee of Playtime Co. It turned out that there is one revived creature and his name is Huggy Wuggy. In fact, this is a creature of humanoid origin. In appearance, he has a blue color and very large arms and legs. Terribly huge teeth also inspire fear in people who see them. It is important not to catch his eye, because you can get into big trouble.
How to play?
During your stay in PlayHouse, a toy named Huggy Wuggy will have a very strong influence on you if you meet her in the vastness of the factory. In order to start you will have to choose a mission and try to complete it. Each level is not only mindless walking, but also solving problems that will be so difficult to figure out. For example, on the first level, you will need to take a wire, drag it over a pole and bring it to a switchboard. Good luck!
Controls:
Keyboard arrows - move
Mouse - action