The Binding of Isaac
Ratings:
4
(average
5
from
5
)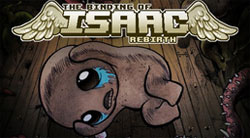 PLAY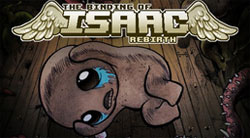 Before you is a very scary game The Binding of Isaac, in which you will need to help a little boy named Isaac. The game is finally available without a flash player, so you can play the game online. It all starts with the fact that a loving mother confused the writings of God with the instructions of the devil. Once a religious program was shown on TV, and his mother could not figure out what would be best for her son and what would be worse. Suddenly, a voice sounded in the mother's head and began to instruct her. She listened to them, but the problem is that not always what is heard in a voice will correctly fit each individual person. His mother wanted to sacrifice him, and immediately took away all his toys. The Binding of Isaac unblocked so you can play right now.
How to play?
In order to start playing, simply press the start button in the center of the screen. Isaac was very frightened of everything that was happening and ran into the basement. There he will meet with many difficulties that will definitely prevent him from getting out of there. As the game progresses, he will be able to transform and become completely different. You can also acquire superhuman abilities that will make you even better, as well as reveal all the secret dungeons where he found himself. The full title of this game is The Binding of Isaa: Wrath of the lamb.
Controls:
a, s, d, w - move
arrows - shoot
shift+E=bomb
spacebar - take item