Amanda the Adventurer Unblocked
Ratings:
1
(average
5
from
5
)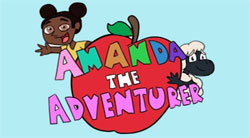 PLAY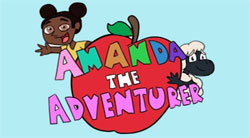 According to the plot in the game Amanda the Adventurer you will face a lot of scary stories. You will definitely have to survive them, but the most important thing is to get scared and keep yourself under control. The protagonist of this game climbed into the attic of his house. He found there a very old VHS tapes. On these tapes was recorded an old cartoon that he had previously watched. The plot of the cartoon is that you are watching a seemingly harmless story about the friendship between Amanda and her sheep friend named Wooly. At first everything seems to go well, friendship as friendship - nothing out of the ordinary. A little further on, doubts begin to creep in when you realize that Amanda's actions are suspicious. In the first episode that you watch, you see the strangeness in Amanda's behavior toward Wooley. In the second episode, it gets even more creepy. And the further you watch this cartoon, the creepier it gets.
How to Play?
The good news is that Amanda the Adventurer unblocked, so you will have access to all the episodes at once. Try to revisit all three episodes, in which you will, of course, see a lot of strange things that will scare you a lot. You need to do everything to penetrate the cartoon and try to change the plot. The fact is that according to the original plot, the sheep is in great and terrible danger. Her friend named Amanda was not for whom she pretends. Your actions will determine whether or not you can save the victim named Wooley.
Controls:
Mouse - action
Keyboard - type