FNF Plants vs Zombies
Ratings:
2
(average
5
from
5
)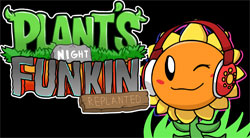 PLAY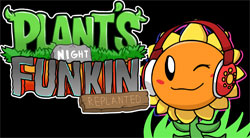 A surprisingly joyful situation when two well-known games are combined in one game at once. Here, for example, is a vivid example of how the game Zombies vs Plants came to visit the famous Friday Night Funkin. This time you have to fight according to the rules of musical battle, but your favorite characters do not mind. Instead of Boyfriend, you will control a completely different character, and he is familiar to you, because this is a sunflower. If anything, then the girlfriend will not be here. You will be confronted by both the same zombies that you know well, and the grandfather whom you protected when you played the original game for plants. The game has a lot of new songs to which you will fight against each other. Of course, they will have to memorize a little, so try to do it as quickly as possible.
How to play?
In order to start playing FNF pvz, you will first need to click on the start button. Once you've done that, you'll have a choice where you'll need to decide on the game mode you'll be playing. It could be a workout, or it could be a walkthrough. We select the second mode and after that we are already transferred to the settings of the battle itself. Set the difficulty level to whatever you like best, but we advise you to start with the easiest one to gain experience. In order to succeed in the music scene in Friday Night Funkin Plants vs Zombies, all you have to do is tap the arrows on the keyboard quickly with your fingers.
Controls:
Arrows - sing songs
+- - volume