FNF Character Test Playground 1
Ratings:
9
(average
4.1
from
5
)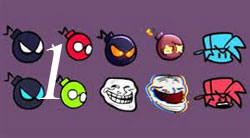 PLAY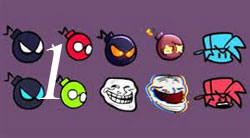 The game called FNF Character Test Playground Remake 1 is very popular among Friday Night Funkin lovers. In the original game, you had to sing songs on stage. Previously, you controlled a singer named Boyfriend, and you will need to confront Girlfriend's father. There are also interesting mods in which you had to battle against various famous characters. The game that is in front of you is essentially a constructor in which you can create a battle yourself. It features characters such as: Whitty, Hex, Foolhardy, Anders, Matt, Mid Night, Masses, Kapi, Game n Watch, Tricky, Sketchy, Tord, Garcello, Henry Stickmin, X Event, Brightside, Miku, Imposter, Neon, Chara and many others. In order to set up a battle, you will need to enter the menu and see what can be changed there. It is possible to change the background, the speed of the battle, and much more.
How to play?
In order to start playing FNF Test 1 you will need to click on the start button. After that, you get to a large stage, where all the main events will take place. In order to be successful in the performance of songs, you will need to accurately hit the arrows that fall from top to bottom. They are all multi-colored, so it will be easier to navigate. Try to make the perfect battle for yourself. To do this, it is important to create the best singer. The game is finally unlocked, so it can't be played online.