FNF Vs. Sans: Last Determined
Ratings:
1
(average
5
from
5
)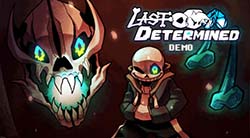 PLAY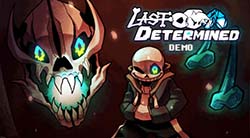 For those who like to play their favorite game Friday Night Funkin we present you the online game FNF Vs. Sans: Last Determined. There are already a lot of different mods with equal heroes where you will need to sing songs on stage. The most experienced participant of this musical battle is Boyfriend. This time he will have to fight against a legendary member of the dungeon named Sans. This Sans is an ordinary skeleton, which is one of the most terrible monsters in the vastness of the dungeon. On his territory against him is very difficult to fight, here is what he has skills in the musical plan - to be found out. As a support on the stands of the stage will be as before is the legendary GirlFriend. Initially Boyfriend was just going on a date with his girlfriend, but he was suddenly dragged into the dungeon to hold a musical battle with him. In this game there are a lot of new songs that you have not heard before.
How to play?
The gameplay is based on a strict principle. Your task is to sing a song better than your opponent. From new songs there are such as: Start of a Tale - Love V3 - The Final. This is not the full version of the game yet, because this is the demo version, which we advise you to play right now. It should make you frantically interested, so sit down, because now you will have to get in the beat of every sounding song. In order to skillfully sing songs you will need to timely and accurately click on the arrows on the keyboard, which fall on the stage above.