FNF vs Rainbow Friends
Ratings:
4
(average
5
from
5
)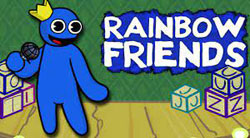 PLAY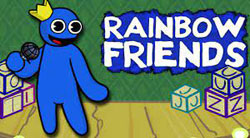 Here is another interesting mod on the theme of Friday Night Funkin. In it, you will need to help the main character Boyfriend do everything in order to win the musical battle. The opponents of our favorite hero will be the characters from the horror game Rainbow Friends. They look very funny, and each of them has its own color, namely: red, green, blue. The essence of the game is to better perform the song that will sound than your opponent will do. Several songs will be available to you, so choose the one that you like the most and start singing the song. The mod has very high quality graphics, so enjoy the gameplay to the fullest.
How to play?
In order to start playing FNF vs Rainbow Friends you will need to select a game mode. There is a training mode, and there is a game for passing. Once you decide, you can start the battle on the music scene. This is very interesting, so try to win. In order to perform songs of very high quality, you will need to timely and accurately press the arrows on the keyboard of different colors. This process is very interesting, so try to develop speed and reaction in yourself, and then you will be able to achieve success.
Controls:
Mouse - action
Arrows - sing songs