Sans Fight Simulator
Ratings:
4
(average
5
from
5
)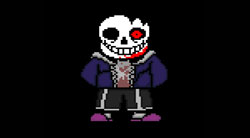 PLAY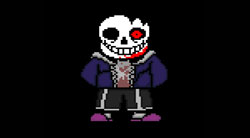 An exciting game called Sans Fight Simulator in which you will have to fight against various monsters from the dungeon. The hero that you will play from the game Undertale. Your task is to lead a confrontation against him, and this will be very difficult, so you will have to gain experience in order to be successful. The story was such that the main character suddenly found himself in a dungeon. Now you are required to complete a difficult task, which is to get out of this area. Throughout the path you will meet various monsters. Some of them are easy to pass, but there are also very strong ones that will be difficult for you to fight. In each battle you are an Inkom, you will have the opportunity to choose the scenario you will go through. It may be an all-out confrontation, or it may be an attempt to establish friendship. There are also many other layouts.
How to play?
Before you is an interesting horror game Sans Fight Simulator in which you will see many different modes in the menu. Choose one of them and start your journey into the dungeon. During the first battle, you will realize that you have four ways to develop each confrontation. In each battle, you will control a small red heart, so it is important to be as careful as possible. The essence of the battle is not to let obstacles hit the heart.