Undertale Battle Simulator
Ratings:
4
(average
5
from
5
)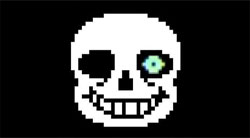 PLAY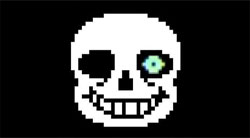 A very cool Undertale Battle Simulator game, which is loved by children and adults on the Internet. According to the plot, your main character was walking through a very strange area, and suddenly he suddenly fell into the dungeon. This is a very scary situation, so you will have to figure out what to do to get out of there. You will play for a small heart, that is, for the soul of the one who fell into the dungeon. Throughout your journey, you will encounter various enemies along the way. You can fight with them, or try to make friends. The main goal is to stay alive, so think about which strategy is best to choose. The main roles will be, as before, Sans, which you know very well. There are many game modes in the menu that you can choose and then enjoy the gameplay.
How to play?
In order to start playing you will need to select one of the proposed modes. After you have chosen, you move to the battlefield. From time to time, you will encounter enemies along the way, with whom you will sometimes need to fight. There are four possible scenarios. To be more precise, the scenario of each battle is: Fight, Act, Item or Mercy. Before you fight against the enemy, you will need to talk to your opponent. Be careful in dialogue with him, because this will greatly affect the further development of events. During the fight, you will need to monitor the movement of the small red heart so that it does not fall under the influence of the enemy.
Controls:
Arrows - move
Enter - input