Undertale Last Breath
Ratings:
10
(average
4.1
from
5
)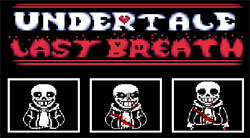 PLAY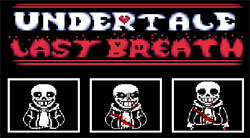 Here is an interesting game called Undertale Last Breath which was made by the fans of this famous dungeon game. The main roles will once again be the legendary Sans, but you can also find his brother named Papyrus in the game. According to the plot, your main character gets into the dungeon, just walking along the street. Now you have a very simple and understandable task - to get out of this terrible dungeon. You will again play for a small red heart, with which you are already well acquainted, so you should not have any problems. In addition to Sans, you can choose two more monsters as an antagonist, so before starting the battle, think about who you want to fight against. Your task is to do everything so that victory is yours, although it will be extremely difficult to do this.
How to play?
In order to start playing online you will need to select the game mode and then start. After that, decide on the opponent who will oppose you. Next, you get to the battlefield, where you will need to fight against enemy forces. In each battle there will be 4 different scenarios for the development of the battle, so choose the one that is best for you. At the moment, only the first chapter is available in the game, and the second one will probably be completed a little later.
Controls:
Arrow keys / WASD to move

Z / P to select, advance text, or retry from death

X / L to go back and fast forward text