Case Simulator Standoff 2
Ratings:
1
(average
5
from
5
)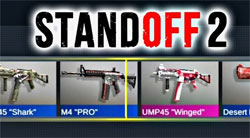 PLAY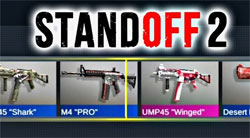 Standoff 2 is an interesting and very addictive game in which you have to fight one group of soldiers against another. As you understand, this is a multiplayer game where you will need to split into teams and then collectively destroy opponents. Sometimes there are not enough weapons, so a weapon opener can be used. It is this simulator that is in front of you that you can use. There are many options for opening these cases on the menu, so choose the one you like best.
How to play?
It's actually very simple, so first you need to select the weapon category. After that, enter a name, because it will be extremely important to you. In the menu, you will see how much money you currently have in your account, so think about where you can spend it wisely to be as efficient as possible. Your task is to open the best of the offered weapons.
Controls:
Mouse - action
Spacebar - jump