FNF VS Tricky
Ratings:
4
(average
5
from
5
)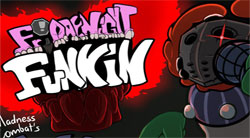 PLAY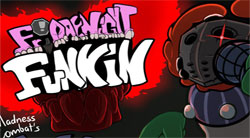 Here is a great Friday Night Funkin themed mod in which you will have to fight Tricky. If you still do not know who this is, then we hasten to inform you that this is the Clown. He has red hair, a face mask, and green clothes. He is one of the main characters of the famous Madness Combat game that you may have already heard about. You will play, as before, for the permanent protagonist - Boyfriend. The confrontation will be very difficult, because the enemy is very strong, so you have to try to win. A whole week is unlocked in the game, so choose each individual day and try to complete them one by one. It is important to understand that in order to successfully perform in a musical battle, you need to learn all the songs that will be in this mod.
How to play?
From the very beginning, you will have the opportunity to choose a mode: free play or story. If you choose the second option, then an uncompromising battle awaits you. During the fight, you can see GirlFriend in the middle of the screen, she will watch the events taking place. Your task during the gameplay is to press the arrows on the keyboard in time and accurately, this will allow you to get into the beat of the composition well. The further you go through the rounds, the more the level of difficulty will certainly increase. In all FNF modes, you need speed, dynamics and great reaction to win.
Mod authors:
This mod was created by: Banbuds, Rozebud, KadeDev and Cval, as well as Moro, Jads, YingYang and Tsuraran.
Controls:
Keyboard arrows - sing songs
+- volume