100 Years Life Simulator
Ratings:
1
(average
5
from
5
)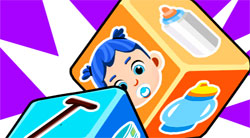 PLAY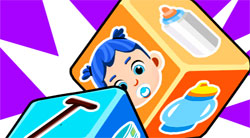 A very interesting game 100 Years Life Simulator in which you will need to go through the entire biological cycle of life from birth to death. The life of any person begins with the fact that the mother gives birth to a baby. This little man as soon as he appears, it will immediately be necessary to feed him, dress him, put shoes on and much more. The child has a need to walk outside, go to the toilet, play and much more. In this game, you will first need to help the mother lying on the couch to give birth to a child. You need to take simple actions that will help you make successful actions. After the child grows up a little, he will need to go to school in order to become educated. Next, it is extremely important for you to go to college, and a little later to find a well-paid job. You are required to control all the actions associated with the main character of this game.
How to play?
In order to start playing, you will first need to give birth to a child. This will be your main character, for whom you will play. All subsequent actions you will need to perform in such a way that the child develops. This is essentially the main purpose of this game, to live a lifetime. At some stage, your main character will create his own family and you will need to help him with this.