Earn to Die 2
Ratings:
4
(average
4.5
from
5
)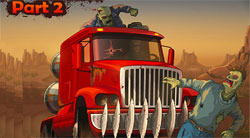 PLAY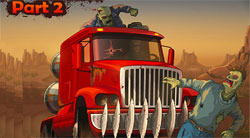 Here is the game Earn to Die 2012 part 2, in which you will need to crush zombies with the help of a car. To be honest, this activity is very interesting, and also useful for making the world a better and kinder place. According to the plot, your main character survived a real apocalypse, because he was left alone in the desert. Around him, only zombies and deserted terrain and a minimum amount of food and water. Your task is to get to the helicopter, although it will be extremely difficult to do this, so get ready for difficult tests. Under your control will be a simple car that has little fuel. How to be? You will have the opportunity to upgrade the car, but you will receive money for the destruction of zombies on your way. In the car, it will be possible to improve: body, engine, fuel tank, weapons and much more. Due to the fact that the game is hacked, it will be possible to play it online because it is html5.
Earn To Die 2 Game Unblocked
Finally you can play the game without flash player which means this mod is unblocked. The developers of Not Doppler have created a very interesting game in which you will have to consistently upgrade your car to make it more powerful. A total of 3 cars will be available. Fire truck, trailer and military truck. At first, only one car is available, but after a while you will be able to open all the others. 4 cities will be available on the map, which you need to go through on the way to salvation. There will be a lot of money if you play well and successfully. The fewer days you spend on passing, the higher your score will be. The road will be difficult, but you will definitely become a winner!
Controls:
Arrows - drive the car

Space - nitro