FNF Sarvente's Mid Fight Masses
Ratings:
1
(average
5
from
5
)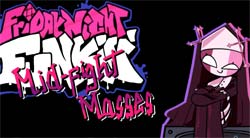 PLAY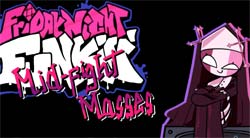 The developers of Friday Night Funkin delight us almost every day with new cool mods. Fans of this game will definitely be satisfied, because you can test yourself for the ability to resist new opponents. This time, a familiar nun named Sarvente will be against you. At first it may seem that she is quite sweet and harmless, but if you look closely, she can turn into a terrible force. Every now and then you need to take control of the legendary Boyfriend and help him outplay a strong opponent as part of a musical battle. On this page, the whole week is available to you, so choose any day and try to defeat the enemy on the spot in any situation.
How to play?
In order to start you will need to choose one of two game options: story or free play. After you have decided, you can choose the level of battle: easy, medium and difficult. When you are on stage, there is only one way to win - to sing songs. Keep in mind that it takes talent to make the songs sound beautiful, so practice and everything will come with experience. The essence of the FNF gameplay is to accurately and in time hit the keyboard arrows and then you will perfectly fall into the beat of the song.
Controls:
Keyboard arrows - sing songs
+- volume